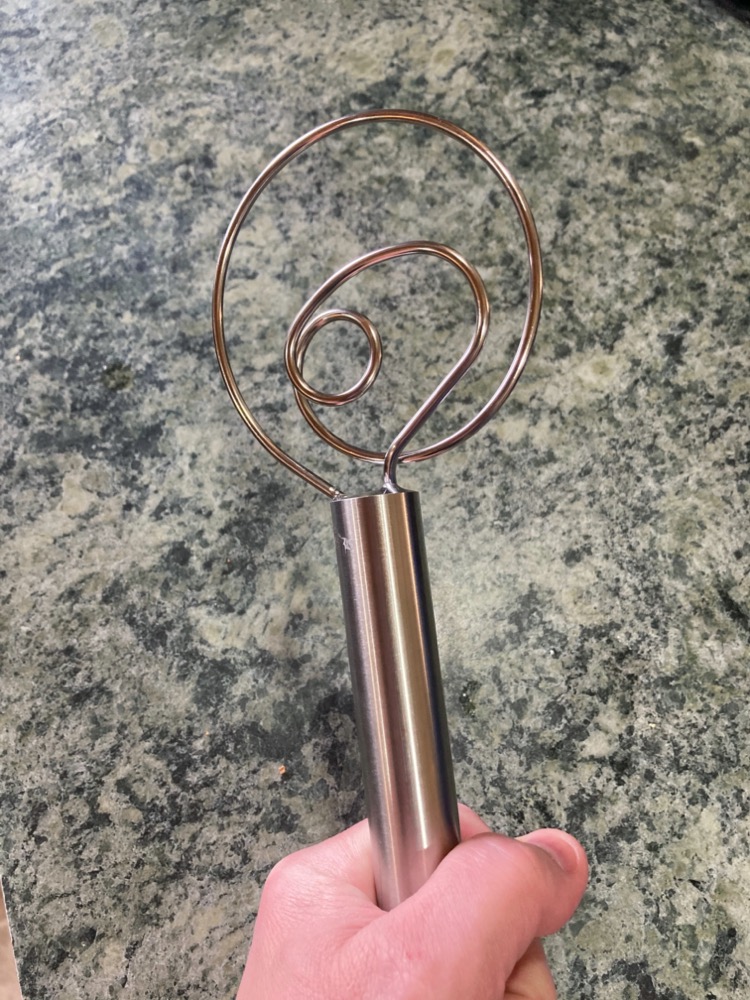 up early for an off-cycle 0830 meeting. did not enjoy the second day in a row of starting off with a call first thing.
back into the house after the call to start making some broth for soup for dinner. got that on the simmer, and headed back out for …more calls!
fairly typical work day. my new bread whisk got delivered around mid-morning, which was possibly the highlight of the day.
did a little bit of late afternoon hacking on something i think i'm gonna call …PROJECT APOLLO. (mainly because i enjoy it when Warren Ellis gives his stuff codenames but also because i'm not sure whether i'm gonna end up calling it what i'm calling it right now.) achieved the satisfying level of 100% code coverage on the core bits — which will be useful, as i figured out i need to change how the core-est of the core bits work. (i think, anyway. gonna sleep on it.)
back into the house around 1830 to finish up the soup and heat up some leftover bread. it all ended up being quite tasty and there's a bunch of leftovers. it's supposed to rain for the next week so this all came together well!
while waiting for the noodles in the soup to cook, i mixed up a batch of dough per "artisian bread in five minutes a day" using the new bread whisk. it was super awesome. if getting the whisk wasn't the highlight of the day, using it for the first time probably was. dough rose up well; looking forward to baking a boule tomorrow.
lunch: sandwich
dinner: chicken noodle soup, leftover garlic bread